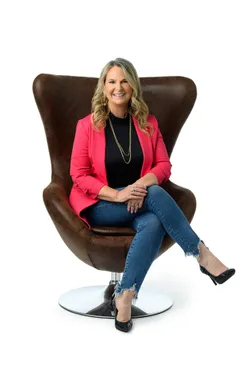 Email: [email protected]
Penny Haight is a Licensed Professional Counselor and Counseling Supervisor specializing in individual, couples and family therapy. She maintains a private practice near the Texas Christian University Campus in Fort Worth, Texas.
With over 17 years as an educator and 10 years as a counselor, she is currently serving as a private practitioner working with a broad spectrum of clients. Penny also is a Supervisor to Licensed Professional Counseling Interns in helping to expand their knowledge by sharing her areas of expertise.
Penny is an interactive, solution-focused therapist. Her therapeutic approach is to provide support and practical feedback to help clients effectively address personal life challenges. She integrates Cognitive Behavior Therapy and incorporates Mindfulness and Biofeedback as modalities for therapy. Penny offers a highly personalized approach tailored to each client. With compassion and understanding, she works with each individual to help them build on their strengths and attain the personal growth they are committed to accomplishing. Penny is a Level 2 trained Gottman Therapist. The Gottman Method is a highly effective research based relationship therapy for couples and families founded by Dr. John Gottman. If you are interested in couples' therapy, consider taking the Gottman Relationship Checkup. It is an assessment that facilitates exactly where we need to start in therapy.
---
Professional affiliations that Penny belongs to include the American Counselors Association, the Association for Applied Psychophysiology and Biofeedback and the Texas Counseling Association. Penny has presented at national conferences and to general audiences speaking on the several topics.