Penny Haight Interview with WFAA

COVID-19 Struggling to plan date nights? Here are ways to connect with your partner while stuck at home

Relationship experts say now more than ever, it's important to carve out romantic together time with your partner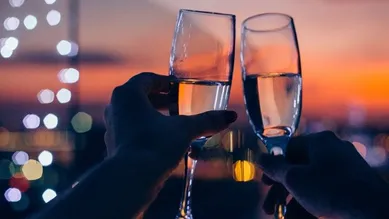 https://www.wfaa.com/article/news/health/coronavirus/struggling-to-plan-date-nights-there-are-plenty-of-ways-to-connect-with-your-partner-while-stuck-at-home/287-fa6b883b-5729-4f7a-8ccd-558644549909

Penny and Dixie are true "life savers". I am a high school counselor with a load of approximately 500 students. I am thankful for all of the new resources and professionals that we acquired this year, but last year we didn't have all of the extra support systems in place. Penny & Dixie were the extra support system for one my students. I, along with our Communities in Schools case manager, were able to be at school support for the student. But he was blessed to have additional outside resources and support through Penny and Dixie. This student had high anxiety to the point that he couldn't function on several occasions. After connecting with this duo, I noticed that he was able to calm down and get back to class within an hour, versus the 3 hours or more it would take before sessions with Penny and Dixie. At the time, I didn't know he used Biofeedback, but I recently found out that he did use this method to learn coping skills and lower his anxiety. Last year he didn't pass any classes. This year he has only failed two. He is doing very well. He's only experienced one anxiety attack this year, but he was able to go back to class within 30 min. After learning more about the approach they use with biofeedback, I believe this is one of the reasons he's coping and being successful in school this year. Thanks for all that you all do on a daily basis to meet the needs of others.
Sincerely,
A Thankful Counselor
Have a nice day!
Iris Pelton
Counselor A-G
Crowley High School, Where Eagles SOAR!