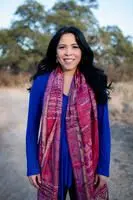 Email: [email protected]
Location: 4545 Bellaire Dr. S #6 Fort Worth, 76109
"I'm a bilingual therapist who helps individuals seeking to grow cognitively, emotionally, relationally, and/or spiritually. At one point or another, people will experience seasons of discomfort, feeling stuck, or general dissatisfaction with an area of life. I help people untangle these confusing seasons and make sense of this particular growing stage.
I've helped people who struggle with depression, anxiety, panic attacks, trauma (past or present), bullying, relationship issues, anger, substance abuse, transitional phases, divorce, grief/loss, and negative habitual patterns. I am passionate about helping people find hope. I believe that each individual story is unique, purposeful, and worthy of honor.
I've served in various clinical settings including, private practice, intensive outpatient treatment, and residential treatment settings. For the past 6 years, I have offered pastoral counseling to individuals searching for spiritual guidance. It would be my pleasure to help you in your journey to wellness."